With the beginning of the COVID-19 pandemic, we had to change our lives, the way we behave, move, and work.
More and more companies, forced or not, are re-organizing themselves in order to allow their employees to work remotely, and more and more professionals are preparing their homes to become offices.
Will this be a temporary period or a permanent revolution?
Data about smart working adoption suggest that this will be the new standard in many different industries, thank also to the new technologies for connecting and sharing documents and processes.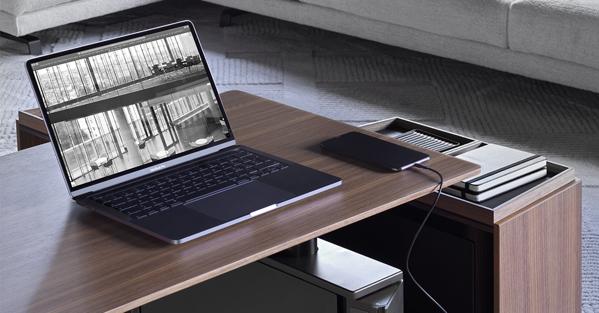 This forced revolution of people's homes will cause a boom in the sales of some products and furniture, items that will have to match practic with aesthetic characteristics. Desks, for example, will have to turn into elegant pieces of furniture and stop being just tables.
Tactis, in all these years, has cured the surfaces, furniture, and walls of pioneering offices and companies, providing light, finesse, and value to spaces otherwise sterile and unwelcoming.
Some of these configurations have become so popular that we decided to dedicate an area of our website to them.
Visit our website to discover the Tactis diamonds, or contact us to create your personal configuration: possibilities are endless!